NOT JUST A TRACKING APP, BUT A COMMUNITY OF FISH KEEPERS, JUST LIKE YOU.
TankTracker is a free, fully supported app. Well by one person for now. But the philosophy is that this is not only a tool for you to have a healthier tank, but a healthier and more rich experience within the community. Be engaged with other fish fanatics just like you. Did we mention, this is all free? No catch, promise.
Parameter Tracking
Track all of your parameters, freshwater and saltwater alike. Stable parameters, healthy tank!
Livestock Tracking
Track all of the livestock you have on a tank by tank basis. Each livestock has it's own page where you can provide updates and get a birds eye view of it's environment.
Multiple tank syndrome friendly
We consider your suffering a life advantage. This tool was aimed at and built for those just like you. We not only encourage MTS but celebrate it.
The only fully free app
No other app is 'free'. TankTracker is. We have no plans on ever asking for a membership fee, but we do encourage you to donate to this cause as time is money and it takes a lot of time to support and build this stuff out.
Community
TankTracker has a fully built out community component. Explore other member tanks, post your updates for the world to see and give support to those in need.
Community Driven
While we have a roadmap in place of where we want to take TankTracker, we ask you, the people, where you want to go and what you want to see. Feel free to drop us a line or log a feature request within the app anytime!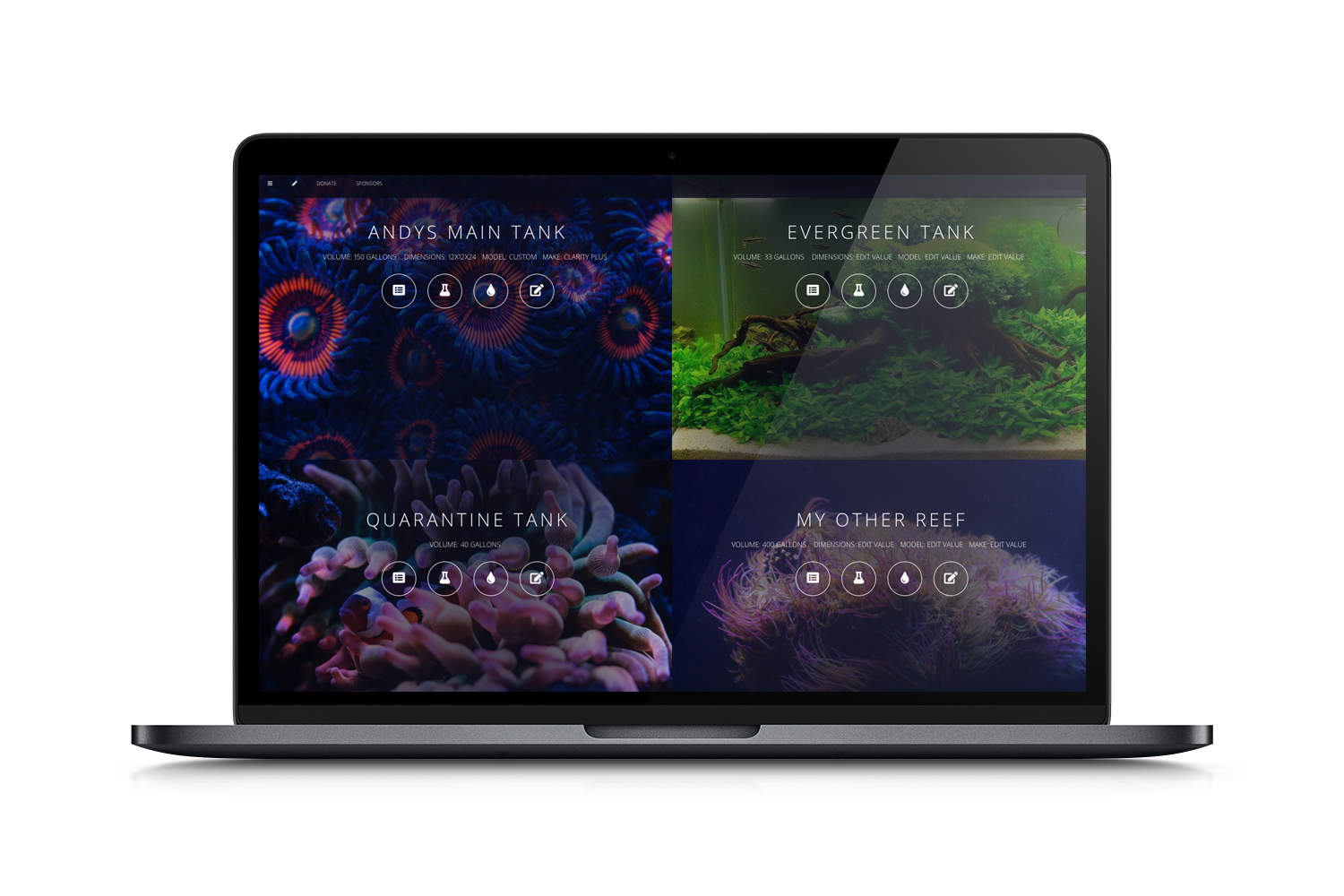 ALL THE TANKS
Do you suffer from MTS (multiple tank syndrome) like many of us do? Not a problem. You can track all of your tanks in one spot. No additional fees or costs for a membership either.
EXPLORE A VAST COMMUNITY
Discord is the next generation community chat platform. While it's roots are in the gaming industry, it's community capabilities have made it to be one of the most popular spaces for communities of all types to flourish. Fishkeeping included!
Free? Nothing is Free!
Actually, it is!
This app is totally free. Why? Because we don't really care for the membership model. This dream started out as helping bridge a community and thats what we're sticking with. However…
Donations help, a lot!
Because of the generous donations we have received this app can stay free to use. Server upkeep is expensive, and the amount of time that goes into maintenance and developing new functionality is precious and hard to find. From the bottom of our hearts we thank you because you have helped make this dream a reality.
Can I sponsor TankTracker?
Why yes! Yes you can! We would love to talk to you about our sponsorship program and what benefits it can provide you, along with our undying gratitude for such an honor. Drop us a line at
info@mytanktracker.com
 or check out our sponsorship page within the app!